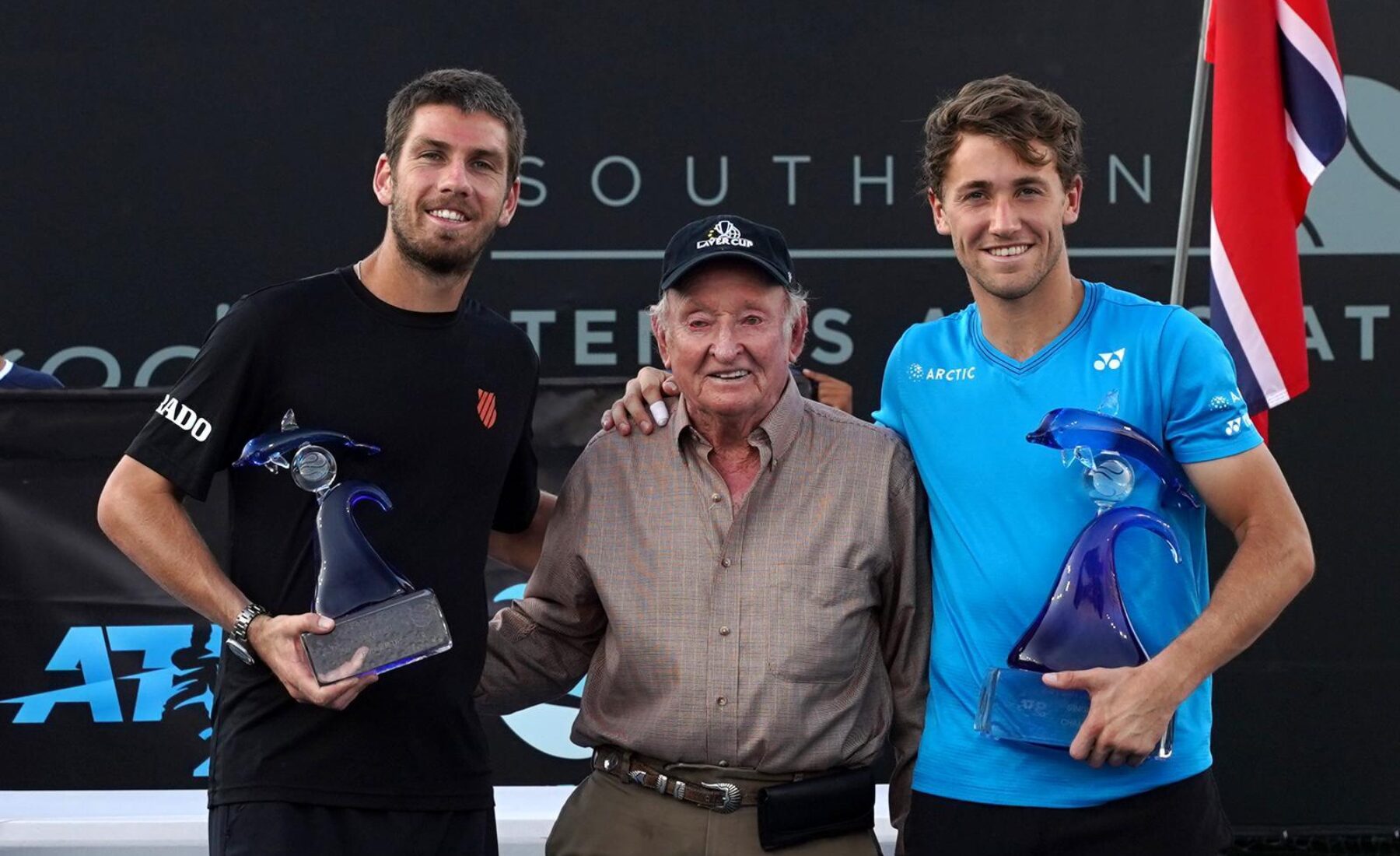 20. octubre 2021
USA hardcourt, Davis Cup & title #6
The US trip
After the European clay the team left for the first round of hardcourt in Canada and US.
Casper was ready for the hardcourts and started the swing reaching the quarterfinal in Toronto ATP 1000 and in Cincinnati ATP 1000. He had some good wins before losing to Tsitsipas and Zverev.
In the US open he lost in four sets to Van de Zandschulp in the second round.
After US Open he went back to Norway to play Davis Cup against Uzbekistan.
Norway won the tie 3-1 and Casper won both his singles.
Directly from Davis Cup Casper left for Boston and Laver Cup. A huge honor to represent Team Europe with Bjørn Borg as the team captain. Casper started off the Laver Cup representing Europe in the first match against R. Opelka and won 6-3 7/6. An amazing experience for Casper and he really enjoyed playing in a team with many of the top guys.
After Laver Cup Casper went on to San Diego and a ATP 250. A new event and place for an ATP 250.
With a cut off of 54 it the starting field was tough. Casper started off in the second round by beating the legend Andy Murray in a tough match. Continuing by beating Sonego 6-1 6-4 in the quarters. In the semis Casper played Dimitrov in a very tough, well played and tight match ending 6-4 4-6 6-4. In the final, Casper played very solid and ended up winning 6-0 6-2 against Cameron Norrie and Casper could lift the trophy and add a 6th title to his name.
Then again directly from San Diego the team went to Indian Wells and the Masters 1000. The event is normally played in March but due to Covid it was postponed to October. With a bye in first round he played Carballes Baena in second round and went on to play Lloyd Harris in the third round. A tough battle which Casper ended up winning in three sets 6-7 6-4 6-4. In the last 16 he played Schwartzman and lost 3-6 3-6. All creds to Schwartzman who played a very good match.
Next stop was home for some rest.
And off course enjoying a new career high of # 9