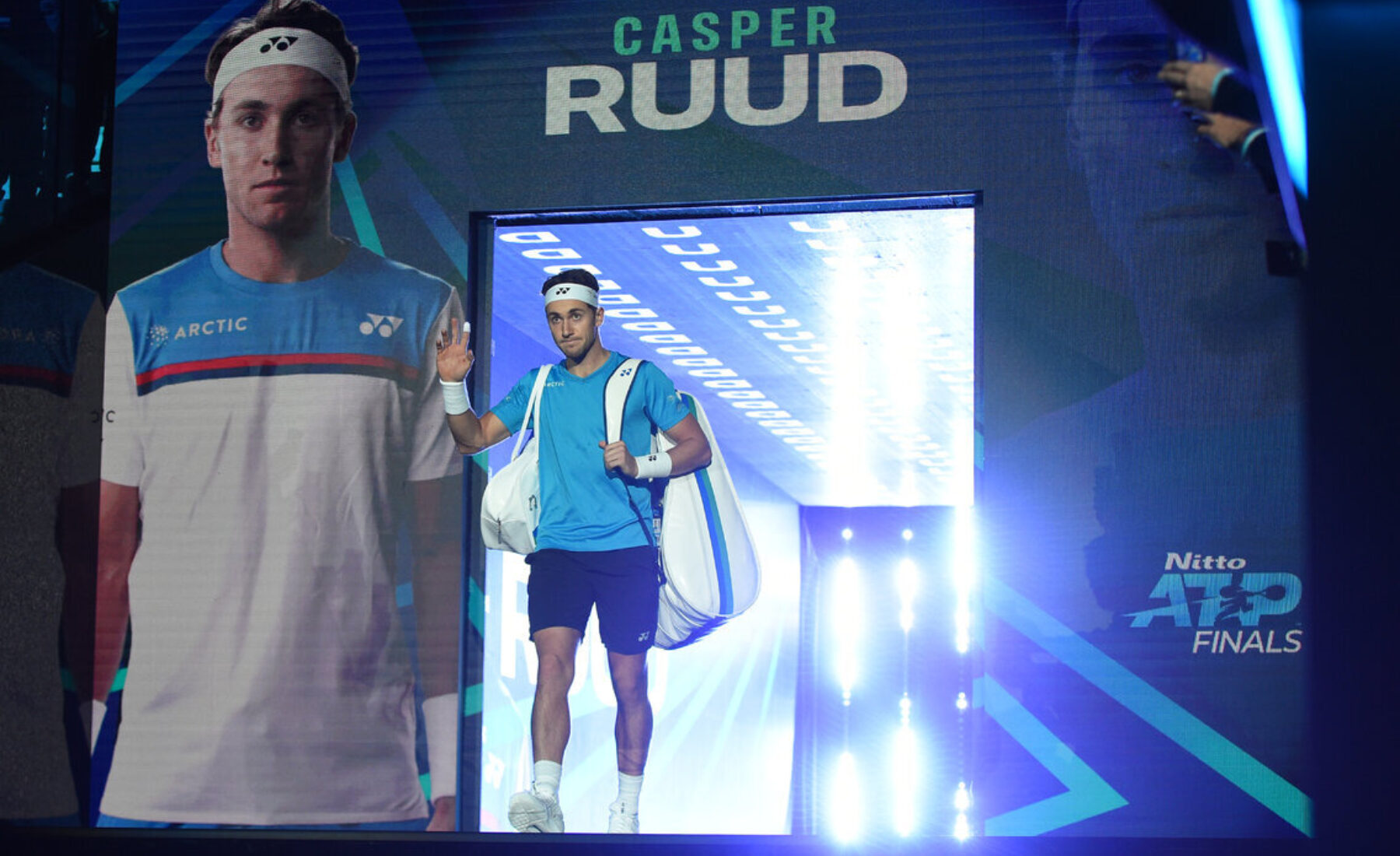 22. noviembre 2021
Nitto ATP Finals
Turin
Photo: @corinnedubreuil / @atptour
Casper writes tennis history, as the first Norwegian ever to step out on the main stage in Turin and the Nitto ATP Finals 2021.
A great moment for him and for the whole team.
After a terrific year, the reward is to be one of the 8 best players in 2021 who will compete for the title at the Nitto Finals.
Casper is the group with Djokovic, Rublev and Titsipas. A tough group but Casper is incredibly motivated and is ready for the fight. The stadium is great and the atmosphere is even greater.
Casper's first match is against Djokovic and Casper starts very well and breaks Djokovic early in the first set. Djokovic eventually breaks back and takes the first set on a tiebrake. In the second set, Djokovic shows muscles and takes this 6-2. A well-played match from Casper's side who stated that he brings with him a lot of learning from this match.
The next match is against Titsipas who unfortunately must withdraw due to a sore elbow. He is replaced by alternate Cameron Norrie.
Norrie comes out in 100 and catches Casper off guard. Casper seems a little nervous and does not get the start he was hoping for and he loses the first set 1-6.
He manages to find his game in the second set and plays a little better tactically and wins the second set 6-3. He continues to play well and wins the third set
6-4.
The next opponent is Andrey Rublev. A match where the winner is the player who advances to the semifinals. Casper has not beaten Rublev before and again Casper has a somewhat slow start and Rublev takes advantage of that. He takes the first set 6-2. The match develops into a highly dramatic and exciting match where Casper is down with a brake in the second set but manages to turn this around and win the second set 7-5. They follow each other all the way and it all has to be decided in a tiebreak. Casper gets a small lead and finishes with an ace at 6-5 in the tiebreak. Casper is in the semifinals of the ATP FInals and will play Medvedev.
Medvedev turns out to be too tough and Casper loses 4-6 2-6 after a good performance.
A fantastic achievement by Casper who really gave his all and fought to the end.