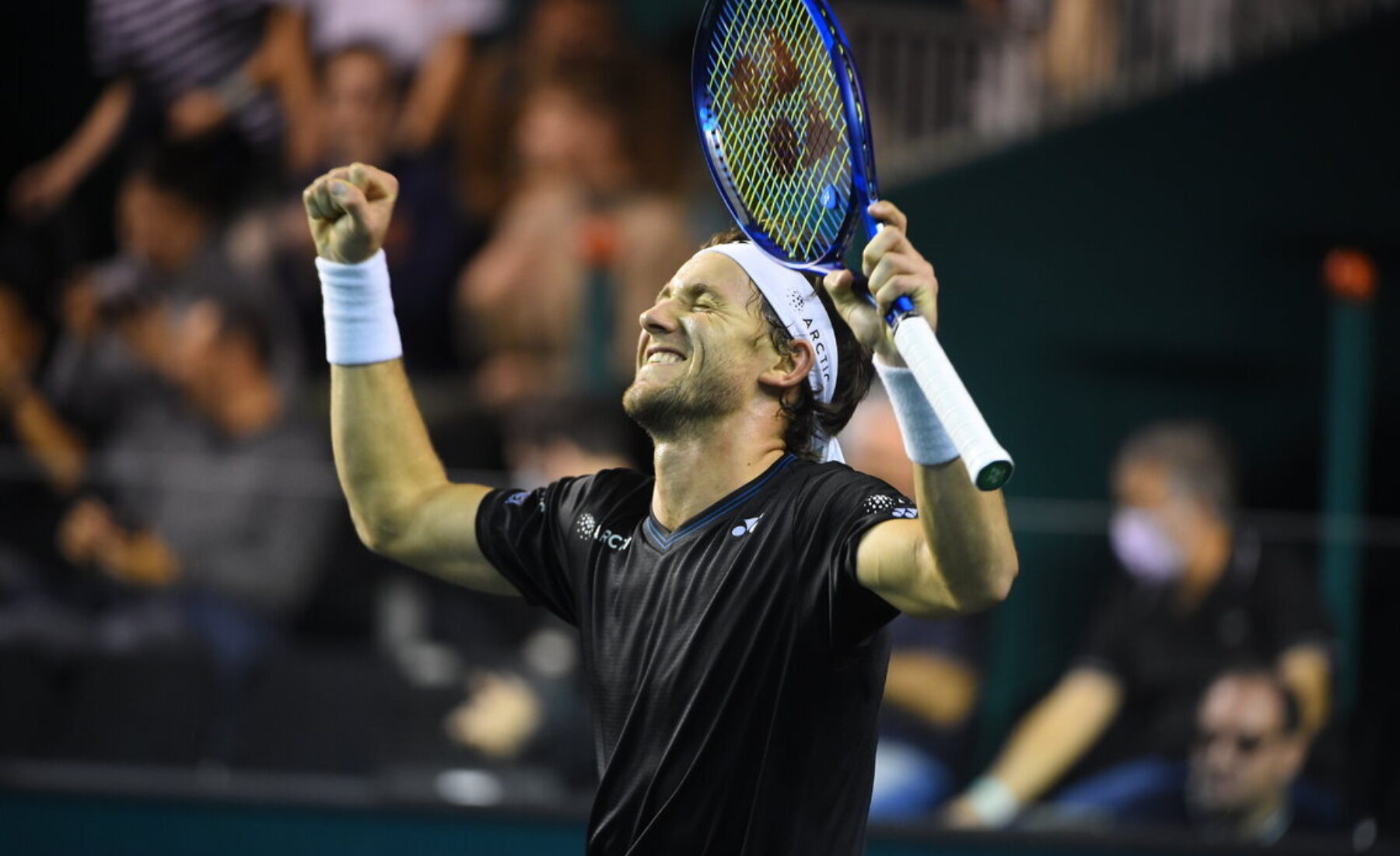 08. noviembre 2021
End of the season
Photo: @corinnedubreuil / @atptour / @RolexPMasters
We could all feel the suspence linked to the qualification to ATP Finals in Turin.
Many players were in contention so nothing was to be decided until the last tournaments of the season.
Vienna was the first tournament and Casper delivers good indoor hardcourt tennis defeating Lloyd Harris and Lorenzo Sonego before losing to Jannik Sinner in the quarterfinal. Casper is one step closer to Turin but he still needs to win some more matches.
Next stop is Paris and ATP 1000, another indoor hardcourt event.
Casper is seeded and has a bye in the first round. In the second round Casper plays Alexander Bublik, which is a difficult opponent. Casper is sharp and kept his cool to take the first set 6-4 and continues to play well and wins the second set 6-0.
In the third round awaits Marc Giron who has qualified and beaten many good players along the way. Casper knows that if he wins this match he will be qualified for Turin.
Casper delivers a flawless match and wins 6-2 6-1 after a perfect performance. A big moment for Casper and the whole team when he is all set for Turin.
Casper loses to Alexander Zverev 5-7 4-6 in the quarters