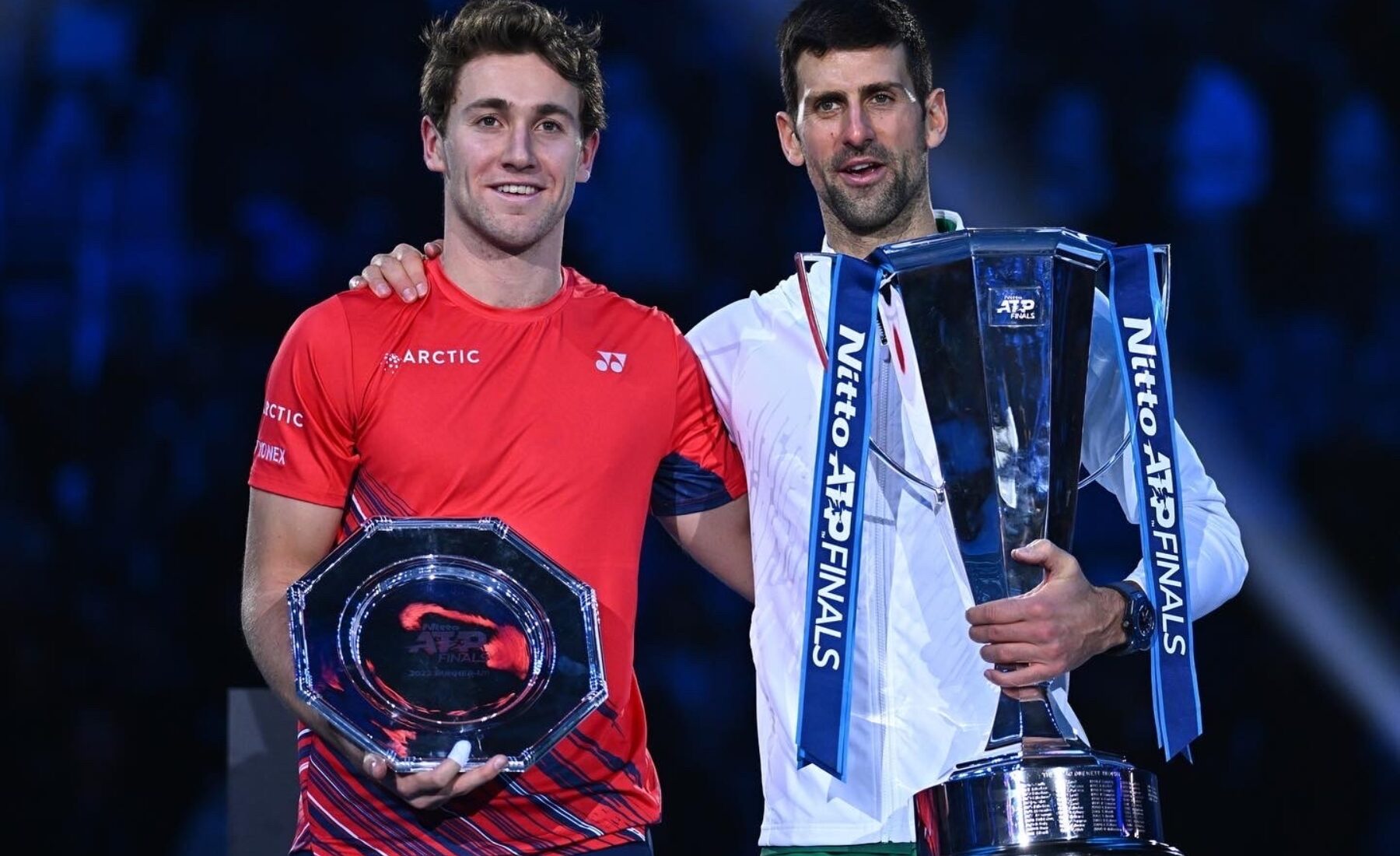 22. November 2022
Finalist, Nitto ATP Finals
After great wins over both Felix Auger-Aliassime and Taylor Fritz, Casper Ruud was guaranteed a spot in the semi finals in the ATP play-offs in Turin. In the semi finals, Casper defeated Andrey Rublev, 6-2, 6-4, and was ready for the finals facing Novak Djokovic.
- Not many, including myself, thought this - Djokovic and I - would be in the finals, Casper said after the win in the semi-finals.
With this victory, Casper became the first Scandinavian since 1992 (Stefan Edberg) to end the year as top 3 in the ATP rankings.
In the final, Casper put in an enormous effort, but Novak Djokovic was too strong. Djokovic won the last official tennis match of the year (7-5, 6-3).
The year 2022 has been filled with many upsides for Casper who can look back at the 2022 season as the year he reached a final in the Masters 1000 in Miami, the final in Roland Garros, the final in the US Open and now the final in the Nitto ATP Finals. In addition, he won 3 ATP titles in 2022 with victories in both Gstaad, Geneva and Buenos Aires earlier this year. Casper has 9 ATP titles in total.
The ATP season is now over for Casper and he ends the year as world number three in the ATP rankings. In the coming week, Casper is in South America with Rafael Nadal.