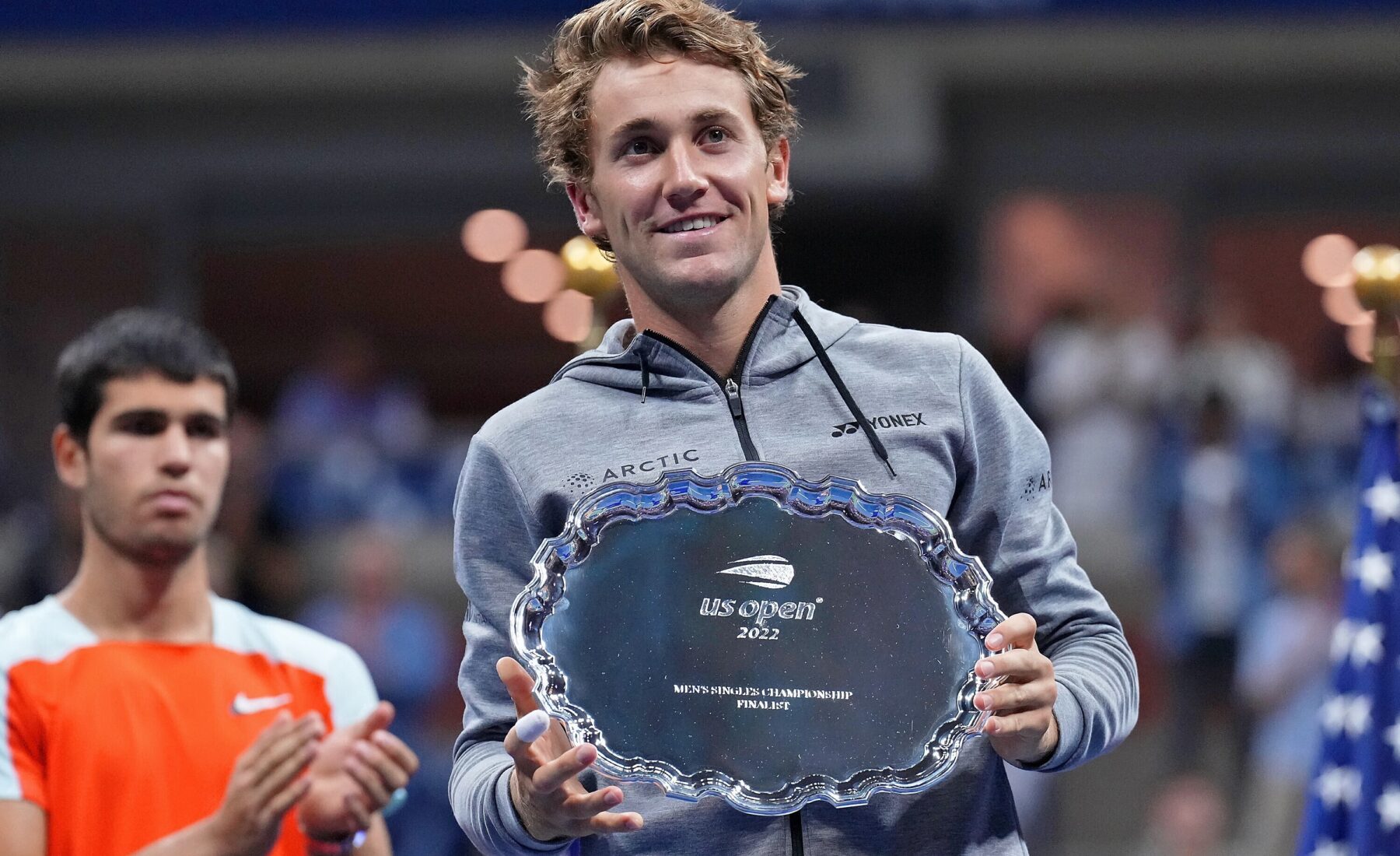 08. October 2022
Second Grand Slam final
📸 @gwephoto.no / @usopen
Casper Ruud reached his second Grand Slam final in his career after beating Karen Khachanov in the semi-finals of the US Open. In the quarter-finals he won in three straight sets against the Italian Matteo Berrettini.
In the final, Casper and Carloz Alcaraz both played to win the US Open, but also to become world number one when the ATP ranking was due the following Monday.
This was Casper's second Grand Slam final. Casper played the final of the French Open in June and was defeated by Rafael Nadal.
-To be standing here again in a Grand Slam final, just a few months later, it's a bit surreal, Casper said in an interview with Mats Wilander shown on Discovery+.
In front of 22,000 spectators in the Arthur Ashe arena in New York, this final was an intense match and ended with defeat (4–6, 6–2, 6–7, 3-6)
Casper became number 2 on the ATP ranking after the US Open final.