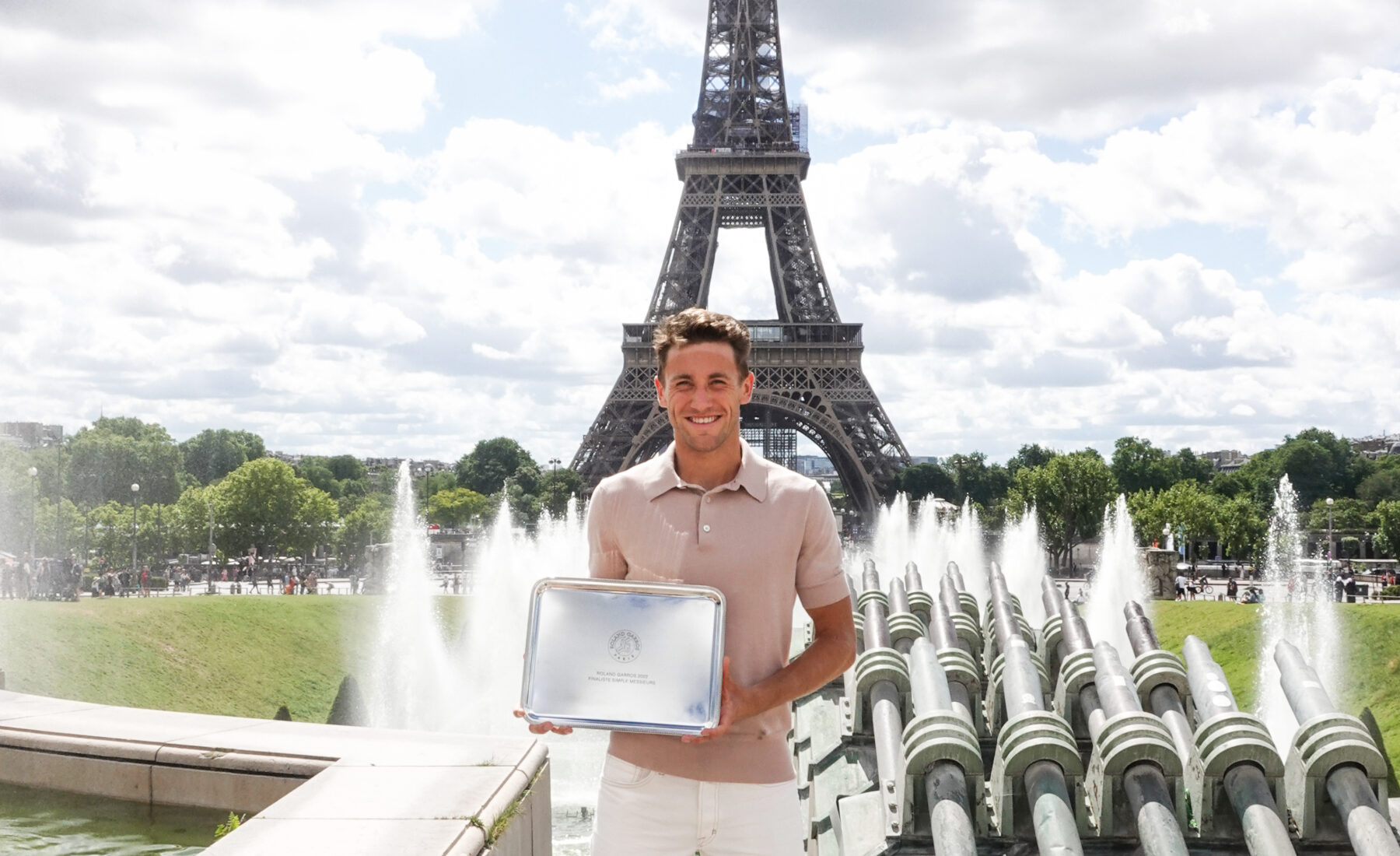 07. June 2022
P A R I S
📸 Matt Fitzgerald
After playing Madrid, where he was defeated by Dusan Lajovic in round 2, Casper continued to Rome.
In Rome he reached the semi-finals after defeating Botic van den Zandschulp, Jenson Brooksby and Denis Shapovalov. In the semi-finals Casper played Novak Djokovic, who ended up winning the title. Casper was defeated 4-6, 3-6 by the world number 1.
From Rome, Ruud went straight to Geneva where he defeated Benoit Paire, Thanasi Kokkinakis, Reilly Opleka and ended up winning the tiltle after defeating Joao Sousa in the final.
After Geneva the team continued to Paris where Casper´s goal was to exceed a third round in a grand slam. It was a tough and emotional first round, playing Tsonga at his retirement tournament. Casper won 6-7, 7-6, 6-2, 7-6. In the second round Casper played and defeated Ruusuvuori and in the third round he won a five set match against Lorenzo Sonego. At this point he had broken his record and was ready for round four where he defeated Hubert Hurkacz. In the second week he played danish Holger Rune and made it to the semi-finals in a grand slam tournament. In the semi-finals Casper went up against Marin Cilic, and after his win, Casper was facing the 13 time French Open and 21 grand slam winner, Rafael Nadal.
It was the first time Casper had experienced being in this situation and play a Grand Slam final. He said he doesn´t think it really got to him until he stepped on court today saw the full stadium and felt the atmosphere in the crowd
Casper became the runner up in Roland Garros, 3-6, 3-6, 0-6 and jokingly said he was yet another of Nadal´s victims at the Roland Garros finals.
-Of course, I wish I could make the match closer and all these things, he said at the press conference.
-But at the end of the day, I can hopefully one day tell my grandkids that I played Rafa on Chatrier in the final. They will probably say, 'Wow, did you?' I will say, 'Yes'.
-I'm probably going to enjoy this moment for a long time.